Online Program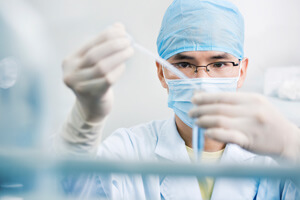 The Bachelor of Science in Microbiology and Cell Science is offered online through the College of Agricultural and Life Sciences. The curriculum is designed to help students reach their goals. These goals may include professional careers in microbiology or the continuation of their education in professional programs such as medicine, dentistry, pharmacy, veterinary sciences or graduate school.
Approximately 1,000 undergraduate students are enrolled in the program both on campus and online. We are one of the largest undergraduate science programs at the University of Florida, and we are the largest microbiology program in the country.
Click here to view the requirements for the Bachelor of Science in Microbiology and Cell Science.
All of the lecture courses that are offered by the department are taught by faculty members who have earned doctorate degrees. Academically qualified students who are interested in research are encouraged to participate in faculty research programs through the Undergraduate Research course.
To learn more about the program's curriculum, click here.
If you are interested in learning more about the cost of the program and financial options, visit the following pages:
To learn about the application process, click here.